Main content starts here, tab to start navigating
Menus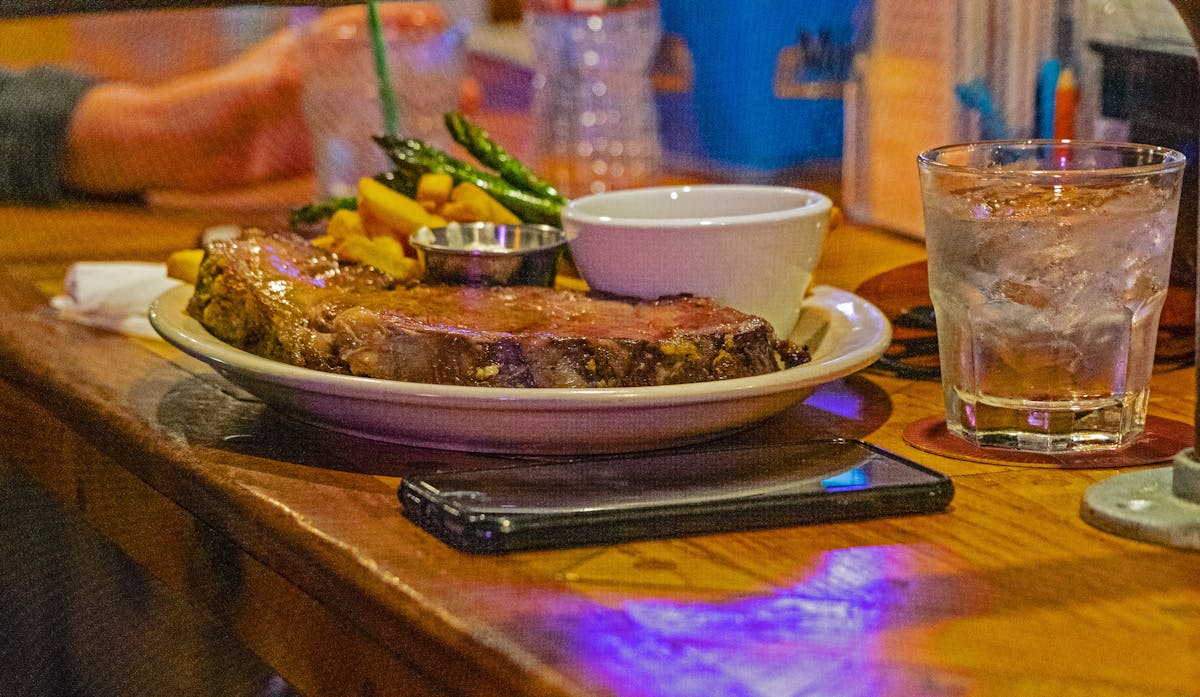 Slide 1 of 5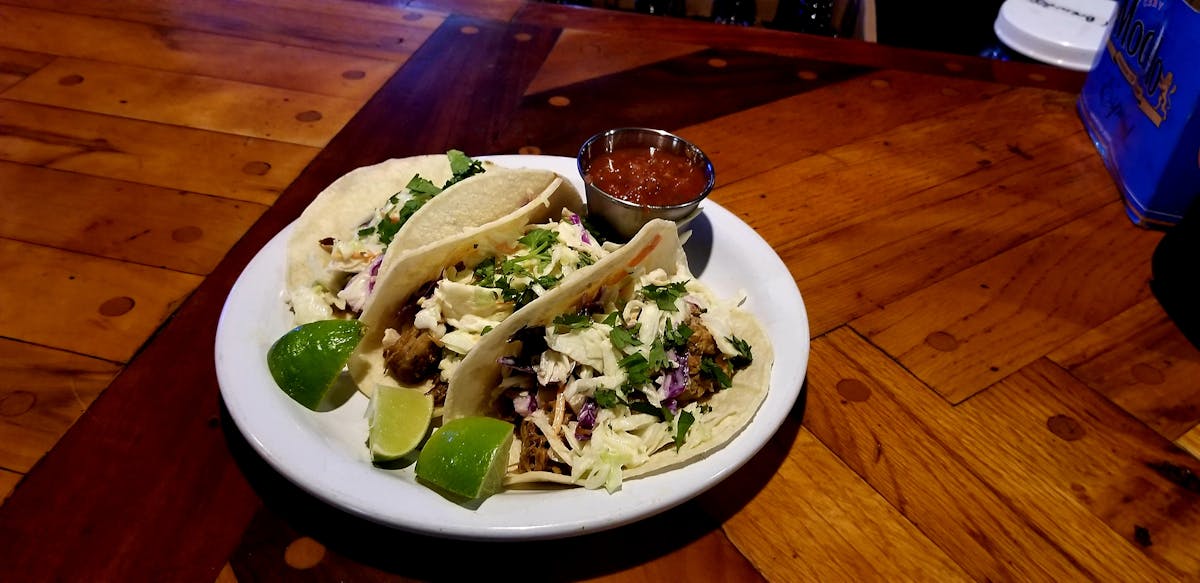 Slide 2 of 5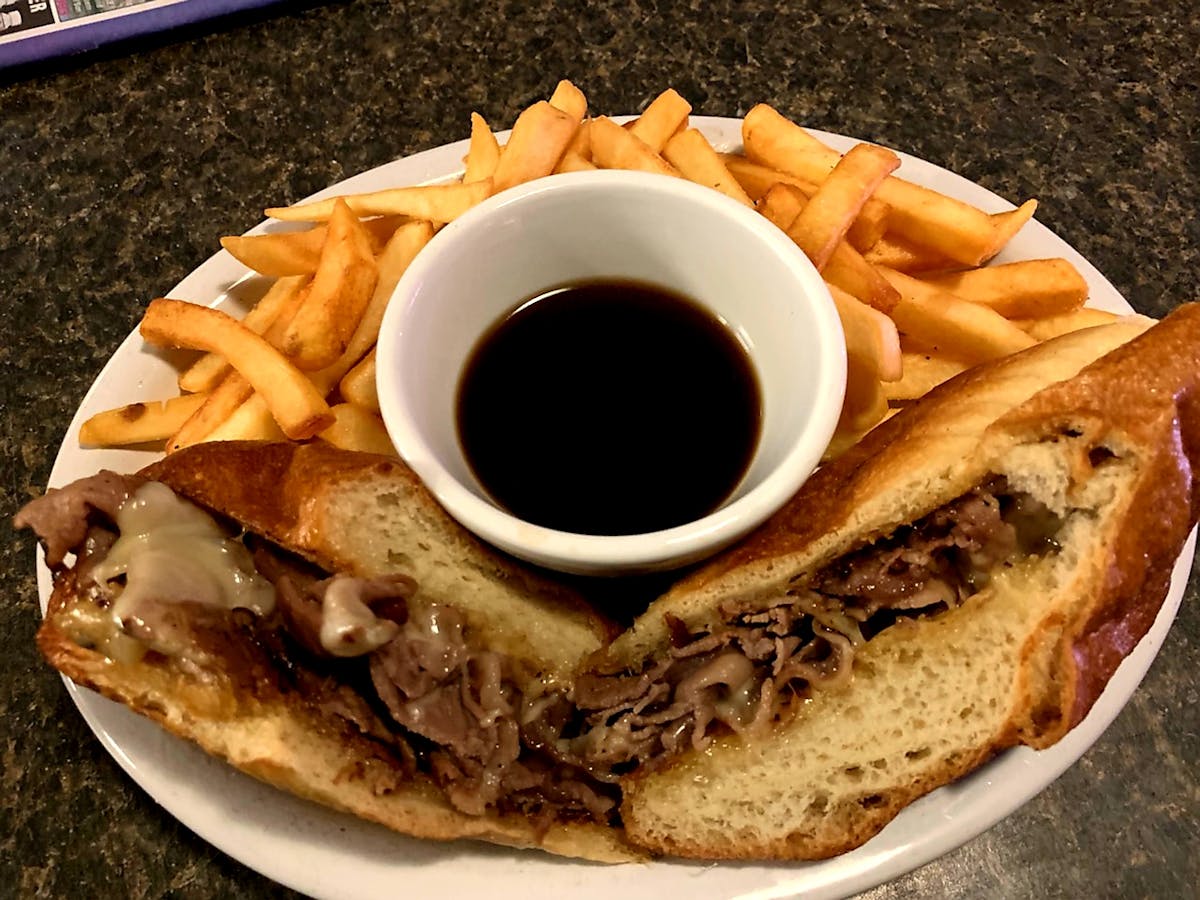 Slide 3 of 5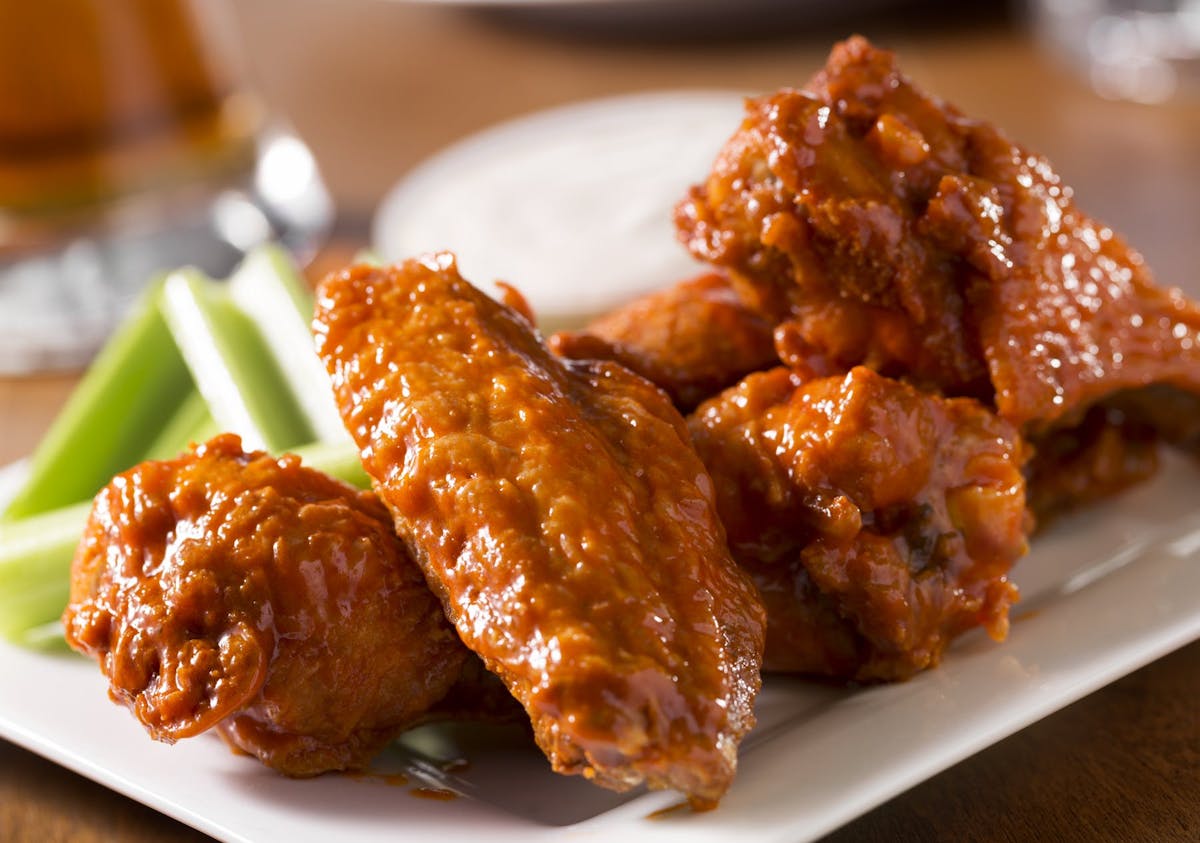 Slide 4 of 5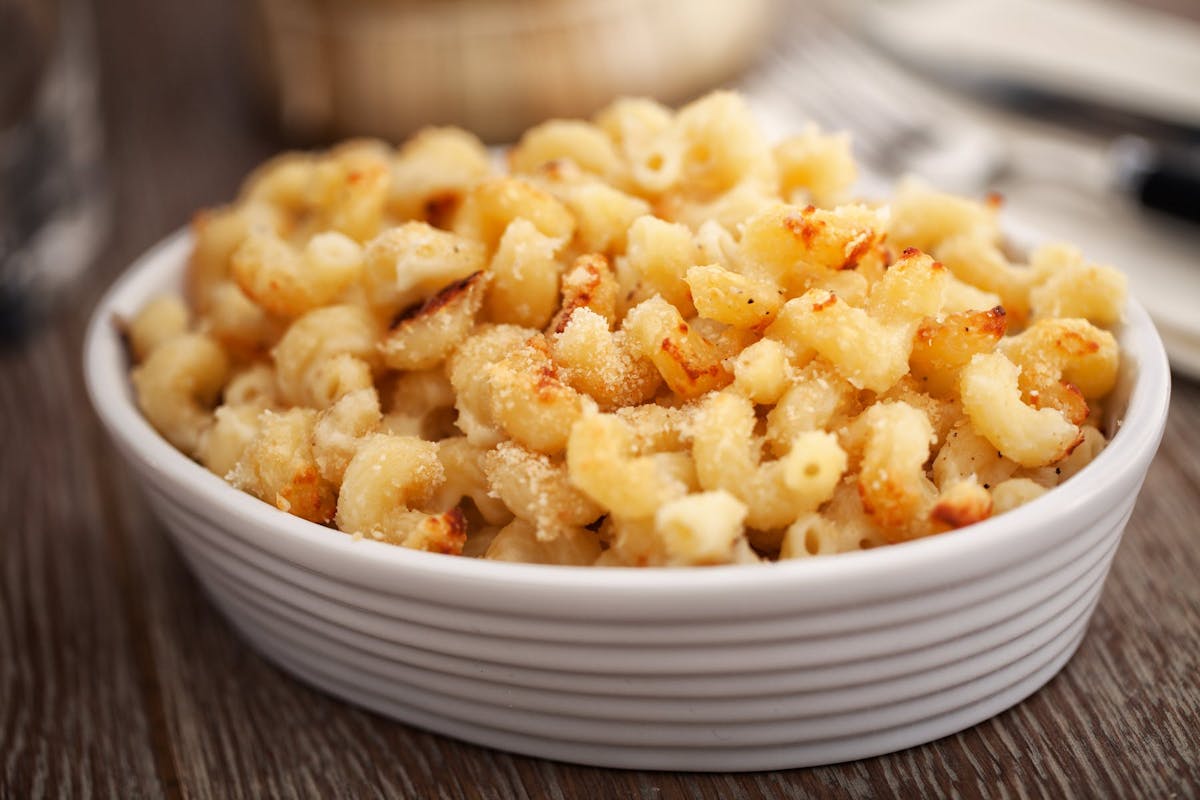 Slide 5 of 5
Deli Sandwich
Deli Sandwich

Turkey or Ham with Cheddar, Swiss, or American Cheese. All come with Lettuce, Tomato, Red Onion, Mayo and a Pickle. Your Choice of Fries, Chips, or Potato Salad.

$10.50

BLT

Your Classic Bacon, Lettuce and Tomato Sandwich. Comes with your Choice of Fries, Chips, or Potato Salad.

$10

Grilled Cheese

Served with Fries, Chips, or House-made Potato Salad.

$8
SOUP OF THE DAY

Please check our Facebook or Instagram for Weekly Specials! Or give us a call.

Cup $6

Bowl $7.50

Mozzarella Sticks

Served with Marinara or Ranch.

$9

Both Sauces $0.75

Mini Corn Dogs

Served with Honey Mustard.

$9

Mom Style Taco (3)

Ground Beef, Verde Chicken or Black Bean Tacos Served in a hard shell with lettuce, tomatoes, cheese & salsa.

Chicken, Beef, or Black Bean $7

Chicken Strips

Served with fries and one choice of dipping sauce.

$8.50

Hummus Plate

House-made Hummus served with Feta, Kalamata Olives, Sliced Cucumbers, Pepperoncini and Warm Pita.

$10
Fries or Tots

Fries $6

Tots $6.50

Add Cajun Seasoning $0.25

Cheese $1.50

Chili $3

Ranch $0.75

Wings

Choice of: Frank's Red Hot, BBQ, Honey Mustard, Teriyaki, Sweet Chili, Double Burn, Thai Peanut or Sweet & Spicy Bourbon Sauce Served with Ranch or Bleu Cheese.

1lb $11

2lbs $20

Nachos

Fresh Tortilla Chips, Cheese, Black Beans, Olives, Jalapeños, Tomatoes, Salsa & Sour Cream topped with Cojita Cheese

Full Order $12

Half Order $9

*Add Beef or Verde Chicken Full Order $4

*Add Beef or Verde Chicken Half Order $2.75

*Add Carnitas Full Order $5

*Add Carnitas Half Order $3.25

Carnitas Street Tacos

(3) Soft Shell Tacos with Carnitas, Jalapeno-Crema Slaw and Salsa.

$8.50
*Consuming raw or undercooked meats, poultry, seafood, shellfish, or eggs may increase your risk of food-borne illness
Burgers
All Burgers are hand-pressed & made with 100% antibiotic & hormone free locally sourced beef. Topped with lettuce, tomato, onion, pickle and mayo. Served with Fries or Potato Salad. **Substitute Tots $.50, Cup of Soup or Salad $2 **Substitute Black Bean Burger, Grilled or Fried Chicken $1, add extra patty for $4
House-Made 5oz Burger

Lettuce, Tomato, Red Onion, Pickles, and Mayo. Served with Fries, Chips, or house-made Potato salad. *Sub- House-made Black Bean Patty for no extra charge.

$9

Bacon $2.50

Cheese: American, Swiss, or Cheddar $1

Nathan's Jumbo Kosher Hot Dog

Includes: Onion, Tomato, Jalapeno and Relish.

$7

Cheese $1

Chili $2.50
*Consuming raw or undercooked meats, poultry, seafood, shellfish, or eggs may increase your risk of food-borne illness
Salads
Choice of: Ranch, Chipotle Ranch, Blue Cheese, Italian, Caesar, Honey Mustard, or Oil & Vinegar
Side House Salad

Choice of dressing.

$7

*Add Crispy Chicken $2.75

*Add Grilled Chicken $3.25

Caesar Salad

Romaine Lettuce, Parmesan Cheese and Garlic-Herb Croutons with Caesar Dressing.

$7.50

*Add Crispy Chicken $2.75

*Add Grilled Chicken $3.25

Taco Salad

Romaine Lettuce, Black Beans, Jalapeno, Black Olives, Diced Tomato and Shredded Cheese.

$8.50

*Add Ground Beef or Verde Chicken $2.75

*Add Carnitas $3.25
*Consuming raw or undercooked meats, poultry, seafood, shellfish, or eggs may increase your risk of food-borne illness
Served 8am-2pm daily
Toast options: Sourdough, Wheat, English Muffin or Plain Bagel.
Sub Tater Tots for Country Potatoes: .50
Add Extra Egg: $2
Breakfast
Biscuits & House Made Gravy

2 Biscuits smothered in homemade sausage gravy.

Full Order $8.50

Half Order $5

2 Egg Breakfast

2 Eggs cooked to order, Country Potatoes & choice of Bacon or Sausage. Served with choice of toast.

$9.50

Maryanne Sandwich

2 Eggs cooked to order, melted Cheddar Cheese, & Yur choice of Ham, Bacon or Sausage. Served on sourdough or wheat toast, plain bagel, everything bagel or English Muffin.

$8.50

Country Fried Steak

Chicken Fried Steak, house-made country gravy, 2 eggs any style & country potatoes with choice of toast.

$14

Cisco's French Toast

Three slices of Texas Toast battered in Kahlua, Cinnamon and Nutmeg. Dusted with Powered Sugar and served with Syrup.

$8

The Quiti

Two biscuits with house-made sausage gravy, two eggs cooked to order, and two slices of bacon or sausage links.

$14
Scrambles
Served with Country Potatoes and choice of toast.
Veggie Scramble

Three eggs scrambled with Red and Green Peppers, tomato, onions, and cheese.

$12

Carnivore Scramble

Three eggs scrambled with Ham, Bacon, Sausage and cheese.

$13

Greek Scramble

Three eggs scrambled with Feta Cheese, Kalamata Olives, Red Pepper and onions.

$12

Denver Scramble

Three eggs scrambled with Ham, Green Peppers, onions and cheese.

$12
*Consuming raw or undercooked meats, poultry, seafood, shellfish, or eggs may increase your risk of food-borne illness
Daily Specials
**Prices are for DINE-IN ONLY**
Mac Monday

Made to order with Creamy Garlic-Cheese Sauce.

$7

Taco Tuesday

(3) Beef, Verde Chicken, or Black Bean Tacos $5.50 Hard Shell Tacos with shredded lettuce, cheese, diced tomato and salsa. OR (3) Carnitas Tacos $6 Soft Shell Tacos with Carnitas, jalapeno-creama slaw and salsa.

(3) Beef, Verde Chicken, or Black Bean Tacos $5.50

3 Carnitas Tacos $6

Wing Wednesday

Your choice of Chicken or Cauliflower. Sauces: Frank's Red Hot, BBQ, Honey Mustard, Teriyaki, Sweet Chili, Double Burn, Thai Peanut or Sweet & Spicy Bourbon Sauce. Served with Ranch or Bleu Cheese dressing.

$8.75

*Prime Rib Thursday

Prime Rib served with Seasonal Vegetable, Garlic Mashed Potatoes Add Au Jus $0.50.

$16.95

*Prime Rib Sandwich Friday

Thin-sliced Prime Rib, melted Swiss Cheese, Caramelized onions & Horsey Sauce on a Pioneer Roll. Served with French fries, house-made potato salad, or chips.

$11
*Consuming raw or undercooked meats, poultry, seafood, shellfish, or eggs may increase your risk of food-borne illness